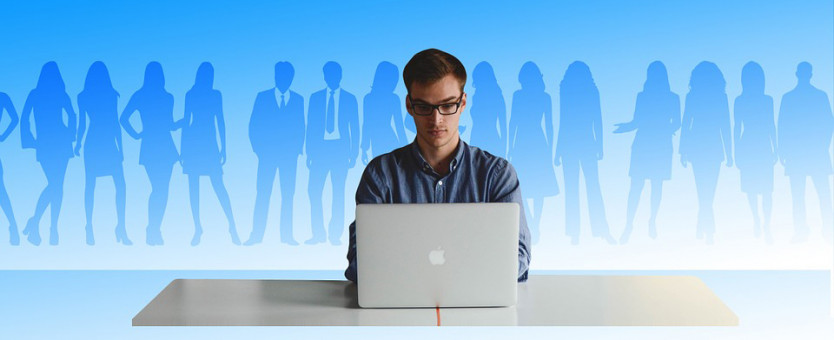 Before you start job searching, you should first prepare to complete online job applications. This requires gathering all the information you'll need to apply. It will be easier to get your applications in if you have all the employment information employers want on hand.
Job Seeker Procedures
a) Before you start looking for jobs and completing online job applications, you'll need an updated version of your resume ready to upload.Make sure your resume includes your current contact information and work history.
b) The job seekers should have the details of their employment history ready. Online application systems typically ask for the same information as paper job applications, including your contact information, educational background, and employment history including job titles, starting and ending dates of employment, and salary for each position.You may need the full address of your previous employers, along with the phone number of the company and your supervisor's name.
c) Download a sample job application form and complete it before you start your online applications. Print and fill it out so you know exactly what information you will need to enter when you apply for jobs online.
d) It's a good idea to start your online job search by creating an account.In order to create an account, you'll need to register with a current email address so that your account can be confirmed. Your user name will either be your email address or a name you select. You'll be able to choose a password for your account.
e) When you look for jobs online, the most effective way to search is to use job keywords to find jobs in the career fields and industries you are interested in.Keywords can be more effective than using the predefined search options in the job banks, because they search the entire listing (job description, job title, contact information, etc.) for the keyword(s) that you use.
f) Apply directly on the company website whenever possible, even if you find the listing elsewhere. Your application will go directly into the company's applicant tracking system and you'll be able to monitor its progress.
g) If you are flexible with your schedule, be sure to emphasize this in your job application (and later in your interview). Employers appreciate job candidates who are willing to work flexible hours and work shifts that others might not want to take (such as night, evening, or weekend shifts).
h) It's important to follow all instructions when applying for jobs online. You may need to fill out a profile, upload your resume and cover letter, and/or take an employment test as part of the online application process.Regardless of how you apply, it's important to follow the company's application instructions, to submit all the required materials, and to carefully proofread your application before you click the "Quick Apply" button.
i) Keep track of the job site accounts you create so you can track your applications, apply for more jobs, and keep your resume updated.
j) In addition to applying for jobs directly online, you may also need to apply via email.Some employers, especially smaller companies, don't have systems in place to handle online job applications.
k) If you have contacts at the company, they may be able to help get your job application noticed by the hiring manager. The hiring manager shall arrange interview sessions verballly or through online screening for your selection.
l) All the processes that proceed after selection is handled by the recruitment agency untill the deployment.